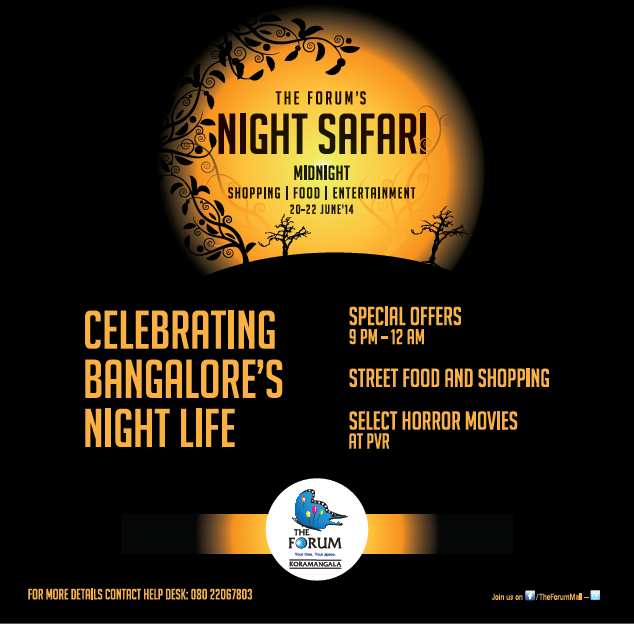 Forum Mall, Koramangala is proud to present "Night Safari", an extended shopping experience at the mall with food, fashion, and films from 20th to 22nd June 2014. This makes the newly extended deadline in Bangalore, even more fun!
Forum Mall's Night Safari will include non-stop shopping, extensive spread of food and a showcase of movies. The food stalls will include Kulfi, Ice-Cream, Candy, Popcorn, Momos, Mexican & Coorgi Cuisine, and so much more. A flea market till 12 o clock in the night will offer variety to the shoppers for their extended Forum experience.
To top all of this, PVR Cinemas will be hosting a Horror movies campaign on all days of the midnight shopping safari. Make use of the newly extended night life deadline in Bangalore and revel at Forum's Night Safari. This is definitely something you wouldn't want to miss!
For more details contact:
080 43911199