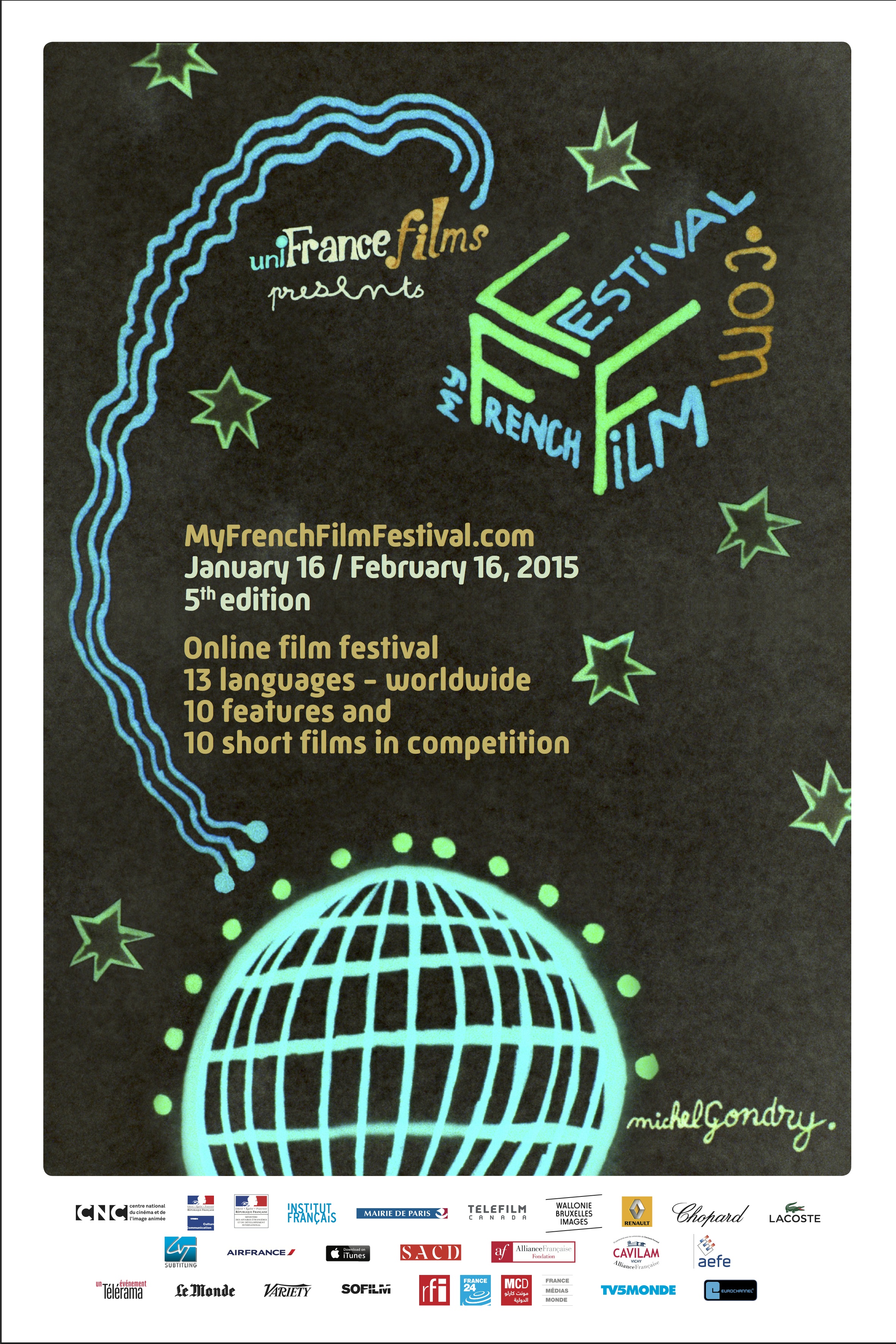 MyFrenchFilmFestival.com is an innovative concept the goal of which is to showcase the young generation of French filmmakers and enable Internet users all over the whole to share their love of French cinema. For its 5th edition, the festival returns with new films, new partner platforms, and launches in theatres in several territories.
Alliance française de Bangalore will organise a screening of selected films in the auditorium. Schedule can be found below.
From 16 January to 16 February 2015 film buffs all over the world will be able to access all the films proposed by the 5th edition of the on-line French film festival. As an avant-première, all the shorts can be seen free of charge on 21 December 2014 as part of the "Shortest Day", in celebration of short films.
All of the shorts are free of charge, worldwide. Each year, the festival is free in certain territories. This year in: China, India, Latin America, Poland, Russia and Turkey.
Bangalore Schedule: (Screenings begin at 7.00 pm)
| | | | |
| --- | --- | --- | --- |
| Date | Title | Duration | Director |
| 19 January | Une place sur terre (A place on earth) | 1 hour 40 mins | Fabienne Godet |
| 20 January | La Virée à Paname (A day out in Paris) | 22 mins 50 secs | Carine May, Hakim Zouhani |
| | La Bûche de Noël ((A Town Called Panic: The Christmas Log) | 25 mins | Stéphane Aubier, Vincent Patar |
| | Les Insouciants (Carefree) | 24 mins 45 secs | Louise de Prémonville |
| 21 January | Vandal | 1 hour 24 mins | Hélier Cisterne |
| 22 January | Extrasystole | 35 mins 45 secs | Alice Douard |
| | Guy Moquet | 29 mins 54 secs | Demis Herenger |
| | Molii | 13 mins 10 secs | Hakim Zouhani, Yassine Qnia, Carine May, Mourad Boudaoud |
| 27 January | Eastern Boys | 2 hours 8 mins | Robin Campillo |
| 2 February | Aïssa | 8 mins 15 secs | Clément Tréhin-Lalanne |
| | Dip n' Dance | 6 mins 15 secs | Hugo Cierzniak |
| | Shadow | 23 mins | Lorenzo Recio |
| | Le Retour (The Return) | 21 mins | Yohann Kouam |
| 16 February | Tristesse Club (Fool Circle) | 1 hour 30 mins | Vincent Mariette |
19 Jan '2015, 07:00 pm to 09:00 pm
20 Jan '2015, 07:00 pm to 09:00 pm
21 Jan '2015, 07:00 pm to 09:00 pm
22 Jan '2015, 07:00 pm to 09:00 pm
27 Jan '2015, 07:00 pm to 09:30 pm
02 Feb '2015, 07:00 pm to 10:00 pm
16 Feb '2015, 07:00 pm to 10:00 pm

Alliance Française auditorium, Opp.UNI Building, Vasanthnagar, Bangalore