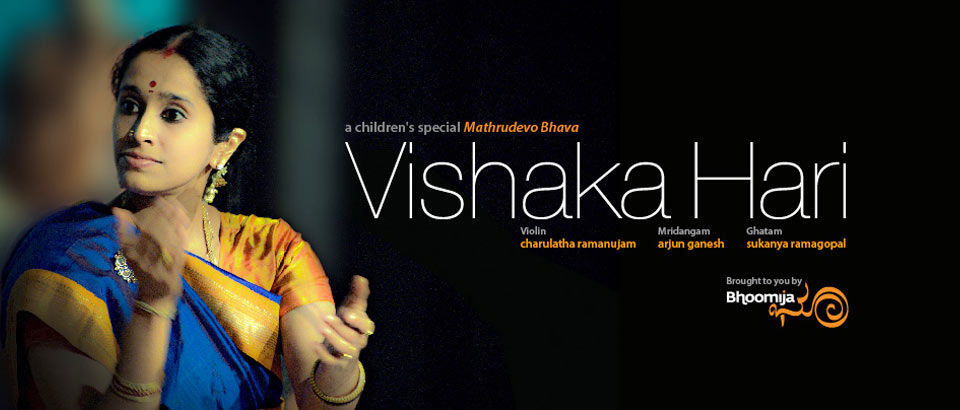 "We will tell tales of mothers from the epics and today's world. Mothers who have showed us why the world is such a beautiful place and why their children should contribute to keeping it that way. While the show is oriented towards children, the stories are for everyone!", says Vishaka Hari.
Eminent accompanists will be on stage that day with Vishaka Hari — Charulatha Ramanujam on the Violin, Arjun Ganesh on Mridangam and Sukanya Ramagopal on the Ghatam. It may be recalled that in last year's shows for Bhoomija, Sukanya Ramgopal engaged the children in a short and exciting "konnokol" session. In addition, three of Vishaka Hari's young students will be singing along with her.
Duration : 90 mins
Donor passes are available
at the venue, on the day of the show
and on bookmyshow :
http://bit.ly/1ipI6Vk
Maathrudevo Bhava
on
Saturday | 19th September 2015 | 7 PM
Venue:
Chowdiah Memorial Hall
16th Cross,
Gayathri Devi Park Extension,
Vyalikaval,
Malleswaram,
Bangalore 560003.